In Turkey, one out of five women between the ages of 20-49 got married before the age of 18. One out of every three women who got married before the age of 18 became a mother at a child age. UNFPA goes door to door to end child marriages and works shoulder to shoulder with tradespeople and community leaders along with families.
UNITED NATIONS, New York – Half. That is the alarmingly high proportion of pregnancies that girls and women do not deliberately choose. The neglected crisis of unintended pregnancy is the subject of UNFPA's flagship 202...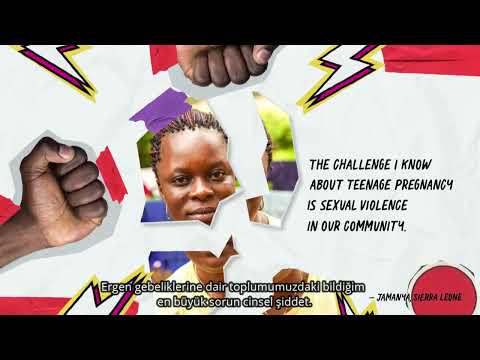 #DidYouKnow: Nearly half of all pregnancies are not by choice? The most life-altering reproductive choice of a woman —whether or not to become pregnant— is no choice at all for millions of women. Why? The answer is in U...
Vacancies
(Please note: Internship applications will be added to the pool and the interns will be evaluated and selected from...